How to Run a Successful Workshop is the ultimate training for trainers and facilitators. You are going to explore how to design your training, and along with the participants in your group, you decide how the event will be.
By the end of the training, you will be able to deliver a 20-minute presentation with confidence while loving every minute of it - even if you don't think you like public speaking!
Understand the qualities of a successful trainer
A great trainer teaches the audiences to be great. Discover qualities of both good and bad trainer. Dive deep into the trainers stance with expanded awareness.
Who & how to fill your room
Unlock the skills to attract the right people, your avatar, to your workshop and how to manage your audience in the workshop. Get access to the ultimate presentation "Format".
Creating workshop & delivering presentation
Explore and apply the 13 steps required to create a workshop. Learn how to move with volition during your presentation. At the end of the training, deliver a full 20-minute presentation to the room and participate in peer review.
APPLY NOW

TO RESERVE YOUR SPOT AT

BUSINESS SKILLS LEVEL II
RESERVE YOUR SPOT
BUILD A SUCCESSFUL COACHING BUSINESS
Unlock the essential business skills that will set your own coaching career and business up for success and generate the profit you desire
RESERVE YOUR SPOT ON THE LIVE GLOBAL BROADCAST!
Saturday 27th May, 10AM-2PM AEST Melbourne/Sydney time
Master Coach, Speaker, Trainer & Mentor
The Coaching Institute
Business Skills Level II is the ultimate training for anyone who wants to start their own business. You are going to unlock the essential business skills that will set your own coaching business up for success.

Explore best strategies for client attraction and turn your prospects into clients through strategies that work.

ONE
IMAGINE OVERCOME YOUR LIMITED BELIEFS
ONE
ATTRACT PAYING CLIENTS
Discover the sales and marketing models that will generate the profit that you desire.
TWO
POWERFUL MARKETING TOOLS
Unlock the exact step-by-step strategy to build your own business and starting earning $100K in your next 12 months.
THREE
TAKE PASSION TO PROFITS
HERE'S MY QUESTION FOR YOU
Are you ready to turn your big dream of building your own coaching business into a successful reality?
If you already have a coaching business, are you ready to bring your business to another level?
Are you ready to start generating the profit that you desire and live the life you deserve?
3 POWERFUL REASONS TO
BE A PART OF THIS TRAINING
Before the event I knew, from other events at The Coaching Institute, that I would get inspiring training through the course. However, I got so much more! I now LOVE sales & marketing. I can't believe it!"
Anne Shaw

"Thank you so much for all your input. Thank you Matt and Dream Team... Loved it!"
Melissa Christie
"Exceptional..."
Cherylann D'silva

"The training exceeded my expectations, which started out high. So much new learning, such a great group of coaches to learn with and an amazing trainer."
Neil Marshall-Inns
"A good training, such as Business Skills II, leaves your brain so filled with epicness, that bits of brain start to ooze out the sides. We need to keep showing up, until it makes sense "
Amy Taylor

"Above expectation. I learned practical tools to take on the road with me as well as grown as a person..."
Julia De Souza
"Incredible..."
Brad Holland
"
Business Skills Level 2 offered some timely reminders to us as business owners - starting with separating business decisions and investments from personal decisions

."
Cindy Wild
"The training was jam packed with amazing content. Extremely useful to apply to my coaching practice..."
Ben McIntyre
"Thanks to Matt for awesome content and delivery and to the TCI family. You Rock!!! "
Denise Gill
"What an amazing experience doing Business Skills Level II. Massive thank you to Matt Lavars for inspiring me and helping me find the certainty I needed to push my business forward "
Joanna Howes
WHAT PAST ATTENDEES LOVED ABOUT
THIS TRAINING...
WHEN &
WHERE
DATE & TIME
TUES 7TH, WED 8TH, THURS 9TH SEPTEMBER

10AM - 6PM AEDT
LOCATION:

LIVESTREAM TRAINING
MATT LAVARS
MASTER COACH, SPEAKER, TRAINER & MENTOR OF THE COACHING INSTITUTE
Matt is our WOW Team Leader (a.k.a. Student Support Team Leader). Starting out as a personal trainer, Matt began his coaching journey to help his clients transform not only their body but also their mindset, creating a successful business in the health and wellness industry.
Matt brings unparalleled passion to serving, mentoring and championing our successful coaches on a massive scale. With over 4000 hours of coaching experience, he is the leading coach and mentor of Australia's #1 community of successful coaches.
SEARCH
TERMS OF SERVICE
PRIVACY POLICY
POLICIES & PROCEDURES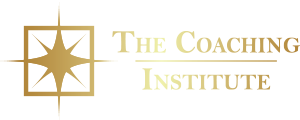 CLICK HERE TO GO BACK TO TOP