Meta Dynamics™ II— Certification Profiler Training
Meta Dynamics™ created by one of the world's most influential coaches, Sharon Pearson, is The Coaching Institutes new BREAKTHROUGH program using advanced coaching technology to help you unleash our full potential and live an extraordinary life.
Upgrade your skills to the next level with the Certified Meta Dynamics™ II Advanced Practitioner & Profiler Training
Our five day Meta Dynamics™ II program is the next generation in Met Dynamics training and will give you and your clients an advanced 'proven' blueprint to help you achieve life-changing results, by replicating, nurturing, and developing the EXACT same characteristics, thoughts and emotions of successful people…
Meta Dynamics II will help you develop advanced one-on-one coaching skills, and is designed for the person committed to creating a successful coaching practice. And… you will also receive actionable wisdom, guidance and training to develop your coaching business.
We'll also give you everything you need to find your first paying clients, and we'll teach you how to do it again and again until it's easy— just like riding a bike. We call it the 90 day challenge…
Inside Meta Dynamics II, we'll dive deeper into the Meta Programs of your brain and engage your heart and mind to produce outstanding results.
At this level of training we will continue to expand your understanding of authentic communication, meta language structures, human behaviour and success. This is highly interactive training experience, that blends self-paced study, face-to-face training and online classes, with access to an all-encompassing online members' area.
You will learn how to:
Organise, categorise and manage incredible amounts of information effortlessly
Understand what drives human behaviour and decision-making
Assess and assist in decision making with clarity and ease
Change destructive behavioural patterns
Align your values for top achievement, peak performance and motivation
Harness the ability to 'read people' quickly
Master modelling to replicate success
You're Meta Dynamics Level II – Practitioner Certification Training will involve:
Online modules
Assessments
Unique profiling toll using the Meta Dynamics Methodology
Certification to become a Meta Dynamics Profiler – 5 days face-to-face training
NOTE: To graduate from the profiler tool, you must attend the face-to-face training.
And as you have come to expect from us, we've gone one step further to include the Meta Dynamics™ Profiling and Diagnostic tool—exclusive to The Coaching Institute—as part of your Meta Dynamics II training.
The Meta Dynamics profile tool is a 16-dimensional questionnaire that assesses an individual's preferences and describes their specific thinking style. While most tools look at personality styles, none describe the complex nature of a thought pattern.
Knowing your clients thought patterns will give you an exclusive window into their potential by identifying and improving your client's strengths…
By knowing why they do what they do, you can help them achieve previously unreachable goals, easily disintegrate negative thought patterns and behaviours, connect to their deepest purpose, and evolve into the person they long to be.
The Meta Dynamics profile tool will offer you a new, highly attuned tool to achieve evolutionary results for your clients.
Is This Course For You?
Meta Dynamics™ II is a mid-level program that will take you even deeper than Meta Dynamics I, help you to create an outstanding coaching practice… AND with the new profiling tool, you will be able develop life-changing RESULTS for your clients—faster and more precise than ever.
This is the perfect program for people who:
Want to be take their coaching to the next level and become a successful Meta Coach
Want to build advanced business skills
Want to establish a part time or a full time coaching practice
Would like access to a unique profiling tool to delve deeper.
Want to develop themselves as master communicators.
Want to make a difference using the most advanced mind tools currently available
Would like a client attraction system that gets results—fast
The Coaching Institute offers you a wide selection of courses centred on coaching and advanced personal development… The type of program you choose depends on your personal and career goals, learning style, schedule and lifestyle. See a list of our other courses here.
Join us and be part of the Meta Dynamics evolution…
Meta Dynamics II Teaches The Mind To Think Through Actionable Wisdom…
The Coaching Institute is much more than a place to train; it's also the best place to learn about yourself and those around you.
In the Meta Dynamics II program we will take you on a perceptual journey and teach you advanced skills that will help you not only become a highly effective—and boundless—coach, but also how to effectively setup a successful coaching practice.
The Certified Meta Dynamics™ II Advanced Practitioner & Profiler Training program will introduce you to cutting-edge training that will help you:
Easily disintegrate blocks, fears and limitations.
Become a highly effective communicator
With a proven system that will attract clients and keep them
Find ways to niche into speciality areas such as relationship, business, or wellness
With advanced business training so you can easily start your own coaching practice
To set dynamic spiral goals and achieve deep results
To effectively conduct coaching sessions with clients or team members
We'll also provide you with additional face-to-face training and support, so you can reach for international accreditation.
The skills you learn in Meta Dynamics II are perfect for the emerging coach, or can be infused into your existing coaching practice.
AND… you'll get next level, innovative coaching and business systems that will show you how to conduct coaching sessions with clients, or team members, how to attract clients and build a successful coaching practice—and much more...
In fact, we'll provide you with EVERYTHING you need to be the best version of yourself, as well as the skills to be a highly successful and sought after coach…
Unpack everything you need to transform yourself into an authentic masterful coach, and create a new destiny greater than you could ever have imagined—and have fun doing it…
Take yourself one step closer to living life on your own terms…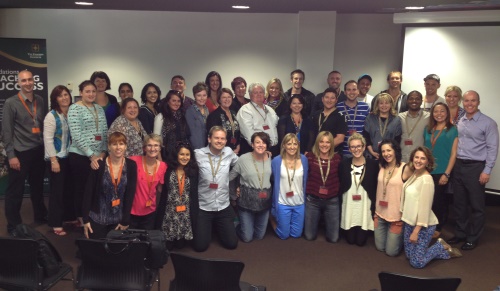 Support Every Step Of The Way
Being part of The Coaching Institute is not just training, it is an experience—call us and experience it for yourself.
As soon as you join us (and even before) you become part of The Coaching Institute family, AND will be provided with all the support you'll need to be a success. You can be confident that you're getting everything you need to be the best version of yourself…
We believe in the saying 'bring others with you to create something extraordinary together', in fact it's part of our manifesto—everyone at The Coaching Institute lives and breathes it. Your success is our success, which is why we'll support and encourage you every step of your journey.
And because your success is ours, whatever program you decide on we will hold your hand along the way, provide you with easy to follow step-by-step blueprints, and share our latest and greatest coaching ideas with you. You'll be part of our expanding coaching community.
We'll also support you with group training, one-on-one coaching, phone support, online coaching, additional classes for questions you may have, and give you the opportunity to join us for a monthly catch up 'Coach and Connect' where a guest speaker will share their insights about their journey with you.
Every program experience offers the 'best-of-the-best' coaching available today, and is designed to get you results in a time that is comfortable for you.
We are a culture that encourages individual expression, that discourages judgement or criticism, but will say it 'how it is' to help the people we connect with become the best version of themselves.
We are not into 'positive thinking', but real living. Our vision is 'live your dream', and we think we're extremely fortunate because every day we get to help people do exactly that.
We trust you feel the same way about what you do.
Get in touch with us today and receive your 'Getting Started as a Life Coach' Gift Pack, or give us a call on 1800 094 927.
"A real delight to attend. This session is enough to encourage individuals to change their thinking and continue their personal development."
Choosing The Right Course
Flexible Study Options And Easy Study Choices…
Every morning you have two choices: to either continue sleeping with your dreams, or wake up and chase your dreams—the choice is yours…
If you're here, then perhaps making a difference in the world, connecting to your deepest passions, and being the best version of yourself is your dream—and you see Meta Dynamics and the coaching community as the vehicle to fuel that dream.
Either way you know best what you want to get from studying Meta Dynamics II. That's why we've created Meta Dynamics II (and our other programs) in such a way that makes it easy for you to decide whether this program is right for you.
Our Our student support teams (who will help you before, during and after your training) are also free to chat to you anytime—just give us a call.
In fact we'll spend as much time with you as it takes to determine if you're the right fit for becoming a Meta Dynamics coach, or to tailor a another program that might suit your pathway better.
When selecting your program we offer you a range of choices based on:
1.The numbers of hours of life coach training and online classes you would like to attend
2. Your specific lifestyle and family commitments
3. Whether an introductory or a more advanced life coaching program suits you
4. Whether you're training for personal development, or to develop your career skills
5. Your desire to transition into your own coaching practice
6. The level of accreditation you want to achieve
Based on the answers you provide us, we then tailor a program that connects seamlessly into all areas of your life.
We make sure that it is congruent with your purpose and engages your heart and mind, so that you have the best chance of being a successful—and ultimately happy—Meta Dynamics coach.
Discover your version of success and see your every effort as your signature on the world…
Choosing the Right Qualification
You've decided to master your life, connect deeply to your passions, and create your dream future as a Meta Dynamics coach…
Now it's time to think BIG, live life on your own terms, and put your training into practice…
You're ready to use everything you've learned to help others lead an extraordinary life and make a significant contribution to the world—it's your time… You want everyone to know that you are a qualified Meta Dynamics coach.
After all when you put your mind, body and heart into learning the art of creating lasting change and transformation for yourself—and your clients—you deserve to have recognised credentials to match your effort—that makes sense.
Your Meta Dynamics studies are your new signature on the world and show everyone that you are a highly experienced practitioner of advanced coach training. You want to know—and so will your clients—that your studies are recognised not just in Australia, but across the globe…
With Meta Dynamics II, we have you covered with a clear accreditation path depending on where you are on your coaching journey…
The Coaching Institute has one of the highest standards of accreditation available in Australia—and internationally—so you can feel confident that you'll be recognised for your Meta Dynamics achievement; no matter where in the world you decide to practice.
Choose between international recognition with the International Coach Guild—and the International Coach Federation—OR national accreditation.
While most of our students prefer to be internationally recognised, everyone is different and it is important to choose the right qualification to match your desires as a future Meta Dynamics coach.
We're happy to chat to you about your options. Call our student support team and we'll match you with a qualification tailored to meet your goals…
Get your Meta Dynamics II qualification today and create a new destiny greater than you could ever have imagined tomorrow…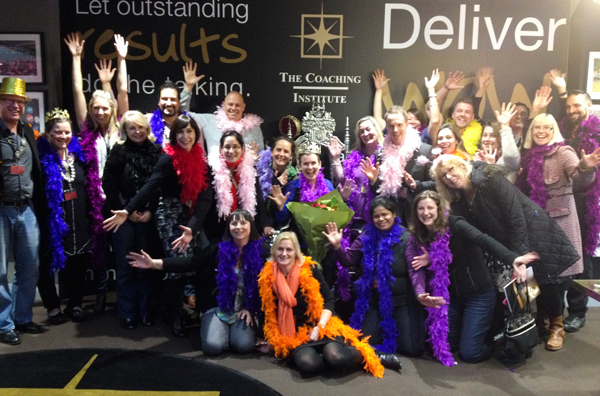 "If you care about your people as a business owner it's a no-brainer to get this training. How to create a culture where employees get a platform to flourish and discover their full potential, a potential they didn't even think they had within."