What Is Meta Dynamics™?
What you perceive and believe you achieve…
Every perception, thought and desire you have (reflections, decisions, reactions, responses, worries, focus) manifest into real outcomes; and those outcomes spread and branch out transforming into the flow of your life—every moment, day in and day out…
The KEY then is to know what 'perceptions' are creating your outcomes, how to consciously respond to them, and then to take that awareness and create a result, and a life that…
OUTSHINES even your wildest dreams…
If you love learning about yourself--and others—Meta Dynamics™ will help you build your dreams, and life into specific, achievable outcomes that you can easily follow…
It is, therefore, the study—or the ART—of knowing how you make those decisions, so you can create the results you want. In fact, Meta Dynamics™ will even provide you with the SPECIFIC steps, or blueprint, to help you get there.
Developed by Sharon Pearson utilising over a decade of experience as a highly successful and influential coach, leader, trainer, mentor and business owner—and previously only available to private clients—Meta Dynamics™ revolutionises the next level of personal and professional evolution.
It is the most innovative breakthrough in human behaviour, and neuroplasticity, since NLP, based on the original work of Richard Bandler and John Grinder.
For nearly half a century, NLP has provided solutions for a happier and more fulfilling life for millions of people around the planet...
Meta Dynamics™ takes a giant leap forward… It is the next stage of evolution in NLP and coaching, and is proven to get you RESULTS—faster than you've ever experienced them.
The Meta Dynamics™ Profiling Tool is your path to getting revolutionary results.
The market is filled with tools and systems aimed to provide clarity on personality traits but none describe the intricat nature of a thinking pattern. The beauty of holding this knowledge is that in understanding and unpacking it you can help identify and improve your many strengths and stretches.
The Meta Dynamics™ Profiling Tool measures 16 dimensions and provides you an exclusive window into your own potential. By knowing why you do what you do you can achieve new goals and evolve into the person you want to be.
Unlike personality, thinking styles can be developed over time to deliver outstanding results. Understanding your own and others' behavioural preferences allows you to ace at work, in a team environment, business and relationships.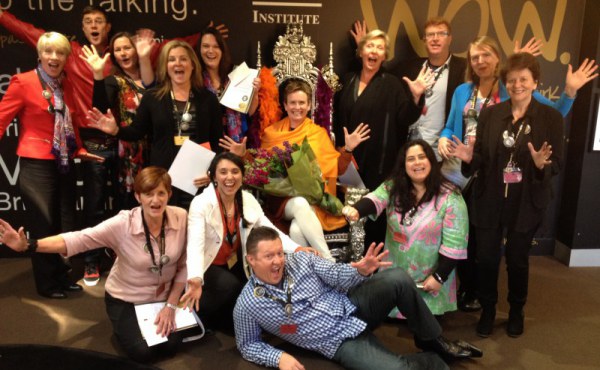 Meta Dynamics is The Frame - it's a game-changer because it is a model of how the brain works to organise everything that goes in, in order to strive for the best outcomes that it knows how. That's the reality that we experience.
If you find yourself repetitively "wishing you could...", "resenting X because...", "getting annoyed...", "getting saddened...", "feeling tired from the challenge that things keep going against you..." or just wish you could "find greater happiness", "find greater excitement", "be this", "be that", "find that shot of motivation so you can start 'doing' and not distracting yourself (killing time)", then you, secretly perhaps, want to learn how to use Meta Dynamics...