I had to make a decision…
I was crippled with anxiety and I hated how much control that had over my life. Because I felt like it was a state I was stuck in. Everyone around me was constantly anxious and so much passive aggression and it was really affecting my relationship with my husband and I don't like myself like this and wanted to learn and discover more about myself. I had to make that decision.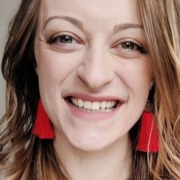 "Best and most biggest decision I've made in my life"