Congratulations to all that rocked out the amazing 2 days of the first ever Annual Coaching Success Summit!
It was such a powerful 2-day training with Ilsé Strauss, Remi Pearson, and 8 other world- leading professional coaches! The learning and transformation that happened throughout the 2 days have been absolutely mind-blowing. Scroll down to read more about the highlights of this phenomenal training...
A huge thank you to all of you for your commitment to playing full out!
The ICG Annual Coaching Success Summit is such a game changer...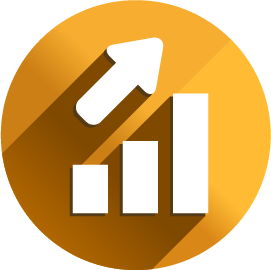 One of the FIRST. . .
This was the FIRST EVER ICG Annual Coaching Success Summit, become one of the first to grow your influence in the coaching industry and join the global movement in elevating the standards of coaching worldwide!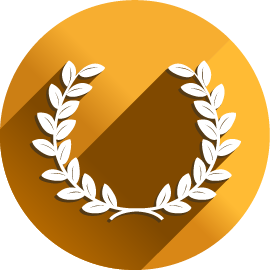 Learn from the BEST...
Learned from the best leaders in the coaching industry, discovered the successful strategies professional coaches are applying to strengthen their credibility and build trust in their clients by leveraging their recognition in marketing, networking, and more...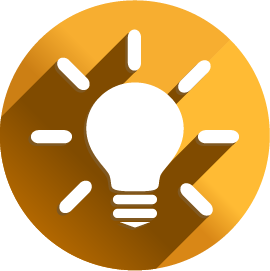 To Explore the UNIQUE...
Learned the most powerful and unique step-by-step strategies that you can get access to around gaining international recognition for your coaching skills and experience, and how to position yourself as an internationally recognised professional coach...
Our Phenomenal Coaches Discussed...
Alicia Ann Wade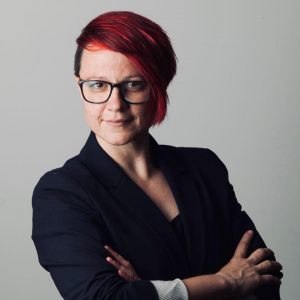 Developing goals & action plans involve:
Ensuring the client is clear on the importance of the desired outcome.
Bringing in alternative thinking to brainstorm a large range of options for achieving set goals.
Continuously assisting and encouraging the client to build contingency plans with clarity, and review their progress.
Daniel Burgess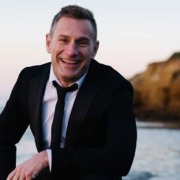 Demonstrating commitment to ongoing personal development involves:
Regularly participating in education and training to advance your knowledge and experience in the profession.
Bringing commitment to CANI constant.
Receiving and accepting feedback to willingly learn and grow continuously.
Consistently staying abreast of the coaching market, trends and development.
"Rather than get jealous, work out what they did. Ask how, and go on yourself because the journey is different for everyone. Your earning potential goes up the more you work on yourself."
Fatima Raad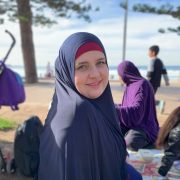 Effectively managing self involves:
Demonstrating personal awareness of who you are, including your strengths and stretches.
Taking responsibility for what you can influence.
Taking yourself lightly with a good sense of humour.
Managing your own emotional state.
"You do the work and you go to work on yourself, in a way TCI parented me. It taught me the things that I needed to hear growing up."
Wendy Marshall
Providing coaching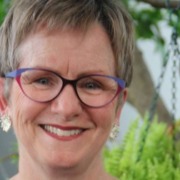 presence involves:
Demonstrating genuine care for the client's perspective and personal style.
Normalising and validating the client's truth.
Demonstrating empathy rather than sympathy.
Bringing insatiable curiosity and staying open to exploring new perspectives.
Comfortably managing strong emotions and client uncertainty.
" I realized that nothing was gonna shift unless I showed up, and took action and did something with what I was learning, that was an amazing absolute aha moment."
Hayley Smith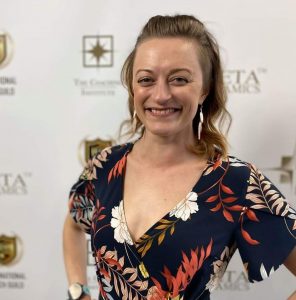 Expanding client awareness involves:
Assisting the client to have an awareness of who they are being.
Sharing to the client when resourceful and un-resourceful thinking patterns are observed.
Transversing logical levels to fully explore the possibilities
Sasha Dumaresq
Establishing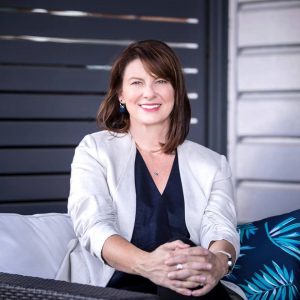 & maintaining trust with clients involve:
Seeing the client as whole and able with openness, not judgement.
Is emotionally consistent and sensitive, new areas.
Available for all the client is, not just what makes the coach comfortable.
Maintains confidentiality for the client and honours commitments made.
"I just love that I get to give. It's appreciated it makes people feel good. I just love it. It's just it's pretty well me living my purpose. If you find someone's values match you should always work do business with them."
Kim Harris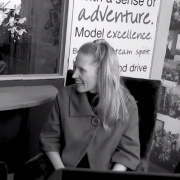 Inspiring learning & growth involves:
Bringing a sense of adventure, advocating experimentation, innovation and creative thinking.
Expecting setbacks and demonstrating genuine delight in not knowing the answers as part of growth.
Challenging the client to go beyond their current thinking, providing alternative views and building on their perspective.
" I can forgive myself as well, and love myself and accept that I was doing the best I could, that I had at the time and now I know better so I can do better, and so that's I guess the most immediate way of being."
Pippa Burfield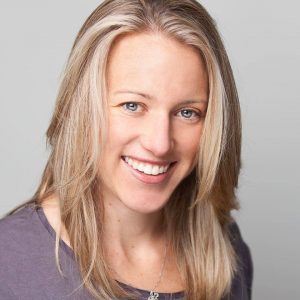 Demonstrating effective listening involves:
Respecting and exploring the clients view of the world.
Accurately hears what the client thinks is and is not possible.
Effectively hearing what is said and not said, clarifying what is communicated to move forward.
Reminds the client what resources are available to them.
Here's more of what our coaches loved about the training
It's been awesome! You all need to be here! Those ICG core competencies that we have to learn became real for me, and are now something that I am going to use on a daily basis with my clients. They're going to help me be a better coach and a better person I actually really loved that everyone was so involved and so excited that each person that came up got a standing ovation. The excitement in the room was electric. It's just taken it all to another level!
- Jan Hutton
Standards need to be high, that type of value has really spoken to me this weekend. The trainers have been awesome!  I'm just so happy to see TCI coaches as well, getting up and developing their coaching skills, hearing their perspectives as essentially just one of us amongst the students. The variety of trainers has been fantastic, it has added so much flavour to the training!
- Barry McElhinney
I'm really excited and so happy I've joined the ICG membership, I would encourage others to do so because there is a lot of value. The thing that's standing out for me from the summit was really raising my standards and keeping the promises I've made to myself. It was super! They were just really awesome! It has exceeded my expectations.
- Irma Zimmermann
I feel myself just engaging in everything that I'm doing and where I'm at. I love this new model that Sharon's introduced because it's giving me a lot more flexibility across the whole realm and figuring out where the clients at and where I'm at. The values been really big. It adds a whole new dimension to the way I perceive everything. I'm loving that because I'm really able to get some clarity around where I'm at with my clients and myself.
- Steve Hall
I think it's perfect! It's great training with great people and I feel fully pumped and ready to rock on in the future! I've got a lot of breakthroughs this weekend. A lot of things have blown my mind and challenged my beliefs. I love it!
- Sergey Borovik
I'm always excited to be at TCI! I feel like I feed off of the environment and the people. It just gives you a more whole feeling, being able to create a more wordly understanding than a simple one-track understanding for me. It's been the playfulness and how the coaches bring that into the coaching environment to relax the client, out of that comes the creative learning moment.
- Amanda Ghea
- Irma Zimmermann's experience
It gives you a credibility that is hard to find out there in the coaching world. It elevates the coaching industry, it elevates us as coaches within that industry. It gives us certainty and respect and all of those different things to our clients so that they know that they're getting quality. What I also love is that it's an international recognition.
- Sasha Dumaresq
Love the Wow team! You're all pretty amazing at TCI, Absolutely love the new direction. I love the possibilities that it opens up for all of us and the coaching environment. Loving the reassurance it's given me around my approach!
 - Sharon Hickey
It's awesome hearing that there are people and organisations out there that are genuinely interested in the professional bodies we're associated with and the standards of that body. Got heaps from Hayley's session. Simple strategies filled with awesome value!
- Yaja Nowakowski
Phenomenal, I loved it. I love the people, I love the culture, I love all the ideas that are coming out. It'a exactly what I wanted, the energy that I pictured. It gave me a really good outline of what the standards are and where I want to be.
-  Kellie Lloyd
It's been great catching up with everybody. Just seeing all the fantastic people, and other people coming up into key.  What I've been doing this year is actually those attributes, "What do I need to be to be where I need to go", and applying that now. It effects everything, I loved today!
- Michele Ripper 
ABOUT DREAM TEAM
Dream Team is the award-winning marketing and innovations hub for The Coaching Institute and the coaching industry. Whether it's testing new ideas or challenging the old, updating best practices or disrupting conventions, Dream is here for you with the latest and best in the coaching industry along with tools, tips, strategies and case studies of real-world results that are breaking industry records.