Become a Certified Life Coach
Want to become a successful life coach with your own coaching business? Here is everything you need to know about the life coach certification, life coaching business practices, why it's important and international and national recognition and standards.
Want to become a certified life coach? At The Coaching Institute, our life coaching courses are designed to provide individuals with the knowledge and skills needed to become successful life coaches. These courses cover a wide range of topics, including goal setting, communication skills, and behaviour change techniques. Certified life coaches are considered experts in personal development and are equipped with the tools and techniques necessary to help clients achieve their goals. To obtain a certificate, life coach courses are an essential step for those looking to become successful life coaches and make a positive impact on the lives of others!
What's the Purpose of Life Coach Certification?
Certification is a process that assures the educational community, the coaching community and the general public that a coaching education provider or a training program has clearly defined and appropriate objectives, and maintains conditions under which their achievement can reasonably be expected.
It encourages improvement through continuous self-study and reviews to enhance your life coaching skills. Life coach training fosters excellence in the training that you as a coach get through the development of principles and guidelines for assessing educational effectiveness at your coaching education provider.
Please be aware there is no one standard of recognition for coaching and coaching training in the world. Anyone can call themselves a coach, and anyone can claim they can train coaches.
What does this mean?
Life coach certification, accreditation, or recognition does not have one standard throughout the world.
There is no one coaching model that all coaches use. Nor is there one standard that coaches must achieve.
Some recognition bodies have many assessments, some have only one. Some require a demonstration of coaching, with a subjective assessment, and some have a formal assessment checklist when observing coaching.
The wide divergence in standards throughout the world means the student needs to consider the recognition path which suits them best, based on their desired outcomes.
Why Is Certification Important?
The coaching industry has now developed to the extent that clients of coaching services require ways to compare and differentiate between coaches. They want to know that a coach is likely to be effective and that the service provided will be fit-for-purpose, before working with a coach.
A certification process requires a coach to take considerable time and effort to meet the criteria, demonstrating a commitment to client care and professional development. Although certification cannot eliminate bad practices entirely, having an effective guideline of the Code of Ethics and Best Coaching Practice encourages standards of excellence.
The majority of our students and coaches tell us that this is an increasingly important factor in their decision when hiring an external coach and an increasing number of professional coaches are becoming certified. However, it is your choice as to whether you pursue certification.
Although graduating from a certified program does not guarantee jobs or licensure, it may facilitate such achievement. It reflects the quality by which a coaching education provider or a training program conducts its business. It speaks to a sense of public trust, as well as to professional quality.
As a student:
Life coach certification provides assurance that the program in which you are enrolled or are considering enrolling is engaged in continuous review and improvement of its quality, that it meets internationally endorsed standards in the profession, and that it is accountable for achieving what it sets out to do.
As a coach:
Certification provides a forum in which educators and practitioners of coaching can exchange ideas on the future needs of the profession and ways in which to best address these needs in professional education and training.
As a member of the public:
Certification ensures public accountability of a program or a Coaching Education Provider -- that it has the means and demonstrates the outcomes for its educational process that are consistent with its goals and objectives; in other words, that there is 'truth in advertising'.
INTERNATIONAL RECOGNITION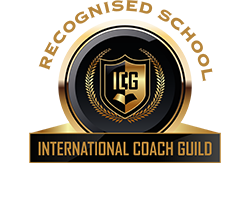 Our Credentialed Practitioner of Coaching, Credentialed Advanced Practitioner of Coaching, and Credentialed Master Practitioner of Coaching courses are recognised by the International Coach Guild.
The International Coach Guild is the only industry recognition body that will unite the highest coaching training providers in Australia and Asia, ensuring quality standards for training providers and for the training program that it recognises.
By aligning yourself and your chosen coaching school with the standards of ICG, you stand with the only representative body that assures you the ultimate coaching education through benchmarks and assessments in alignment with Coaching Core Competencies.
Meta Dynamics Association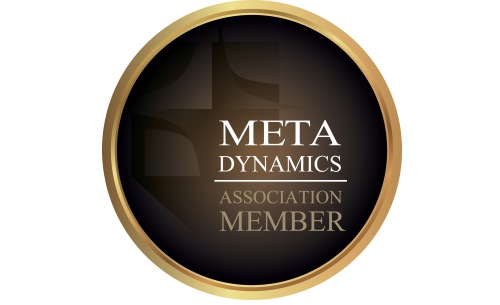 As part of our commitment to providing the most cutting edge and effective coaching and change methodologies, TCI has developed the Meta Dynamics strategies. Meta Dynamics is the most effective coaching methodology available and is based on ensuring a complete experience for the client that ensures the change work is effective, sustained and generative in nature.
The Meta Dynamics methodologies are a series of thinking, leadership and problem solving strategies that work for individuals, teams, organisations and all groups facilitation.
Meta Dynamics differentiates itself from coaching, in that coaching requires the client to come up with the answers. This can be frustrating and limiting for the client, and slow down what's possible to achieve. Meta Dynamics takes the best and what works from coaching and adds a structured series of questions and insights which enable the client to come to solutions and alternatives faster and more effectively.
Meta Dynamics also has a unique profiling tool for those trained in it to utilise with their clients. Instead of trying to 'figure out' what's going on, this profile gives specific feedback on the parameters of the thinking of the client. Guesswork is removed, and the client gets to experience a deep and unique understanding of what drives them.
One of the challenges of NLP, despite its effectiveness, is the lack of standards and standardised assessments throughout the world. Anyone can say they're trained in NLP. Anyone can 'train' someone in NLP. For most, this isn't a challenge. But it does lead to questions of the industry.
The same can be said of coaching (see recognition through the ICG).
To ensure this methodology does not become unregulated, it is trademark protected. The methodology is copyrighted to TCI. If you see anyone claiming to be a Meta Dynamics trained coach, ensure they can show their credentials.
The Meta Dynamics Association is established as a way to further protect this methodology and prevent it becoming a claim any coach can make.
The standards are rigorous, require specific training in the methodologies and can only be achieved through a recognised MDA school or trainer.
We are now moving to training dedicated Meta Dynamics Profile experts, and as part of your training with TCI (in the Master Coach level), you will be trained in this methodology.
For those wanting to go even further, you can participate in the Meta Dynamics Facilitator training, and become a Meta Dynamics Profile trainer. The standards for this are extensive and require a minimum of two years of training.
For more information on the protections in place, the standards required and how to become involved with the Meta Dynamics training, contact TCI.
National Accreditation & Standards
Standards Australia
Standards Australia has recently published a new Australian standard on employee coaching in organisations. While the standard is not legally binding on organisations, it provides a guide as to what is considered best practice in coaching techniques and approaches.
The Standards Australia website says the standard:
'Provides guidelines for the professional practice of coaching in organisations and for the training of professional coaches who work in organisations. The intended audience includes:
(a) Providers and purchasers of coaching in organisations.
(b) Those involved in the training and education of coaches.
(c) Professional bodies concerned with organisational coaching.
[It] covers coaching that is provided by a formally designated coach and conducted within organisational settings for the purpose of improving clients' job-related skills, job performance or work-related personal development.'
The handbook was prepared for standards Australia Committee MB-009, Human Resources and Employment, by a working group comprising representatives of organisations with experience and objectives in the field of coaching in organisations.
The handbook presents guidelines for the practice of coaching in organisations. It has been conceived and developed at a time when the nature of professional practice is undergoing significant change. Unlike other forms of education that seek to identify and claim the distinct body of professional knowledge as a base, coaching draws upon knowledge from multiple disciplines including psychology, business principles, education and the social sciences.
The cross-disciplinary nature of coaching is one of its major strengths as it can draw from a range of sources in order to meet the changing and complex needs of a post-professional world. However, this flexibility also requires discipline if it is to be effective. This Handbook aims to assist readers in identifying some of the boundaries and processes involved in rigorous reflective practice.
Coaching is a rapidly growing area of professional practice and this handbook provides guidelines for coaching and information on life coach certification.
The Standard — No HB 332-2011 Coaching in Organizations — can be purchased online.
Registered Training Organisation
As part of our continued commitment to excellence, we are also a Registered Training Organisation (RTO) Shajor Pty Ltd trading as The Coaching Institute (RTO number 21564) with the national regulatory authority in Australia, ASQA. "We are a nationally recognised coaching training institute."
We have on our scope of registration (in Australia only), 10069NAT Certificate IV in Life Coaching, 22063VIC Diploma of Life Coaching and BSB40212 Certificate IV in Business.
Become a Certified Life Coach Today!
Discover The Coaching Institute's best accredited courses on life coaching, personal growth, human psychology, entrepreneurship, leadership, and more.
ABOUT DREAM TEAM
Dream Team is the award-winning marketing and innovations hub for The Coaching Institute and the coaching industry. Whether it's testing new ideas or challenging the old, updating best practices or disrupting conventions, Dream is here for you with the latest and best in the coaching industry along with tools, tips, strategies and case studies of real-world results that are breaking industry records.