From Assistant Principal to Successful Business Coach
Quang Nguyen, 36, pivoted to become a successful business coach "lucky enough" to live in New South Wales' "beautiful" Terrigal with his wife and two energetic, amazing boys.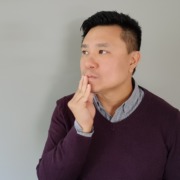 "Through hard work and consistent study, I am at a point where I am now working full-time in my business and with my clients so that I can support and assist them as best as possible to achieve not only their business targets, but to also better themselves as people. This is definitely the most rewarding part of coaching."